Thursday, February 17, 2005
firefox: a very very short tutorial
i've been noticing that more and more people i know are using mozilla firefox browser for some reason or another. on its own, without any extensions or modification, the browser works really fine and most people would be comfortable with that setup. the aim of this tutorial is to make that browsing experience a more fun and enjoyable one. im sure there are many good tutorial sites available online which are more detailed and covers more area and scope but i hope this tutorial would serve as a starting point for friends and people that i know that may find those other tutorials too technical or just too overwhelmed by the amount of information available.
this tutorial is by no means exhaustive and roughly follows the modification and changes that i've done personally. please feel free to check out other sites and tutorials for more advanced and more detailed modifications and what have you-s.
as i have mentioned before, firefox works really fine on its own. but to make it a more fun, enjoyable and safer experience, firefox makes use of extensions and themes. as the name implies, extensions are extensions of your browser, an optional and additional component that you can add on. with themes, you can change the appearance of your browser.
:: extensions ::
most extensions that you require can be found at these 2 sites:
for me personally here are some good and somewhat essential extensions that i use:
as Adblock makes use of filters to block up selected unwanted contents, here's a fairly recent filter file to use:
Adblock filter 14/2/2005
(right click and save)
directions for use of filter file:


- save the filter file to your desktop.
- open up the Adblock extension by navigating to Tools -> Extensions -> Adblock
- from there, click on Adblock Options -> import filters
- navigate and locate your filter file (ie. in your desktop)
- press Cancel to append to the filter list
:: themes ::
themes can be found at these sites:
Posted at 2/17/2005 2:01:22 pm by munkytrouble



Wednesday, February 16, 2005
my my! what a name for a kuih!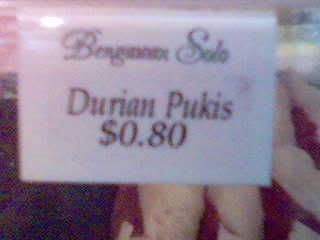 Posted at 2/16/2005 2:31:43 pm by munkytrouble



Monday, February 14, 2005
through the wonders of the internet and not surprisingly, friendster, managed to be re-acquainted with a certain someone from my past. came across her profile quite some time back but wasn't really sure that it was her. dropped her a msg the other nite and was kinda surprised to get a reply from her this morning with an affirmative answer. i guess its a rather awkward situation to be in. for one, we parted in not the best of circumstances but im rather glad to be in contact with her again.
Posted at 2/14/2005 9:46:50 pm by munkytrouble



Thursday, February 10, 2005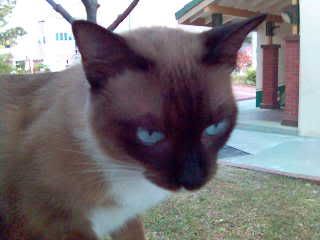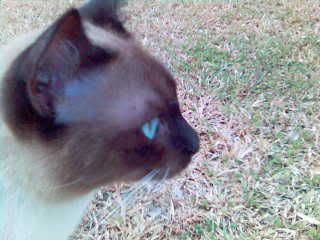 Posted at 2/10/2005 2:35:23 pm by munkytrouble



it has really been a long long while since i last updated this blog. i guess there's nothing much to say nowadays. being cooped up at home (im not saying its bad), has somewhat led to the detoriation of the brain cells (or whatever that is left in there). i remembered i told imah the reason for my "absence" is that im no longer inspired to write. there's no drive nor motivation anymore i guess. haiz. i hope this is just temporal and maybe a spring cleaning of the blog would do some good. oh well... happy holidays!
Posted at 2/10/2005 2:28:10 pm by munkytrouble



Tuesday, January 25, 2005
ooh yeah baby... errr... bill gates?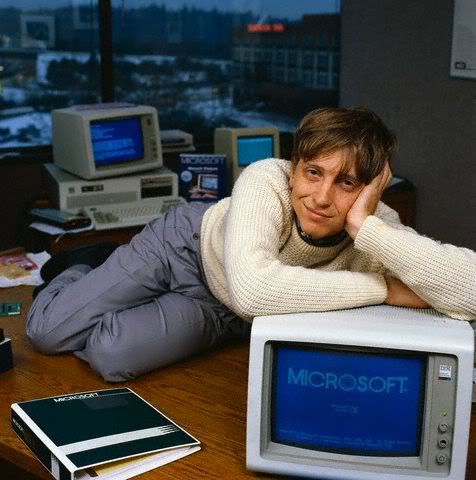 gosh. that's scary. whats with the come and hither pose? meluat sia. haha. yucks.
Posted at 1/25/2005 12:56:23 pm by munkytrouble



Sunday, January 16, 2005
of books, chicken and great company
after 2 hours of neck pain inducing search on the floors of singapore expo and a 30 mins queue to pay, a trip to the mph sale yielded the following books:



one fierce hour - alfian sa'at
the curious incident of the dog in the night time - mark haddon
orpheus emerged - jack kerouac
weathercock - glen duncan



with lunch cum dinner at popeye chicken's.

not a bad day after all.

Posted at 1/16/2005 12:00:30 pm by munkytrouble



Sunday, January 02, 2005

sunday is gloomy,
my hours are slumberless
dearest the shadows
i live with are numberless
little white flowers
will never awaken you
not where the black coaches
sorrow has taken you
angels have no thoughts
of ever returning you
wouldnít they be angry
if i thought of joining you?

gloomy sunday

gloomy is sunday,
with shadows i spend it all
my heart and i
have decided to end it all
soon thereíll be candles
and prayers that are said i know
but let them not weep
let them know that iím glad to go
death is no dream
for in death iím caressiní you
with the last breath of my soul
iíll be blessiní you

gloomy sunday

dreaming, i was only dreaming
i wake and i find you asleep
in the deep of my heart here
darling i hope
that my dream never haunted you
my heart is telliní you
how much i wanted you

gloomy sunday

Posted at 1/2/2005 2:09:07 pm by munkytrouble



Friday, December 31, 2004
while the rest of my peers are out there in sentosa/orchard/etc etc celebrating the new year, im here at home, having some quiet respite, away from the cacophony of noise and high spirits.

i guess current world events had put a damper on me. i guess its just not right to be out merry making while thousands of people just beyond our shores are homeless and are in despair. as i mentioned to a friend before, events such as the asian earthquake/tidal wave seem so surreal to us, especially in our sheltered state, both in terms of the physical sense and our mentality.

here's to the new year. may God bless us all.
Posted at 12/31/2004 10:52:24 pm by munkytrouble



Wednesday, December 29, 2004
tried to access CORS just now. after i had entered my matric number and pin number, i was greeted with this message:



"Student has no Semester History records"



yeps. i guess its more or less official by now.

Posted at 12/29/2004 2:22:17 pm by munkytrouble